Ask State a COVID-19 Question
COVID-19 Country Specific Information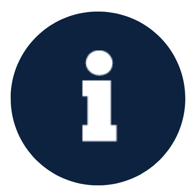 Frequently Asked Questions
Please enroll at step.state.gov and monitor the U.S. embassy's website for updates. They may have instructions for expressing interest in future flights.

Our focus must be on helping U.S. citizens. The embassy or consulate of your friend or family member's nationality is responsible for helping their citizens. In general, we do not provide evacuation assistance to non-U.S. citizens. Exceptions may be made to accommodate special family circumstances, such as when a spouse or other relative of a U.S. citizen is traveling with the U.S. citizen family member. If your friend or family member is not a U.S. citizen, you can contact the embassy or consulate of their nationality. You may also contact aid organizations, such as the Red Cross, to ask about any assistance they might be able to provide.

Many commercial air carriers are changing or cancelling flights with little advance notice. Refer to your air carrier's website for the latest information on the status of your flight.

Air travel continues to and from the United States. The Federal Aviation Administration maintains statistics on air travel. More information at FAA.gov. Additional information regarding flights can be found with commercial airlines.

We cannot speculate on future travel. The situation remains fluid. Continue to monitor travel.state.gov and refer to the current Global Level 4 (Do Not Travel) Health Advisory. For more information, visit travel.state.gov.